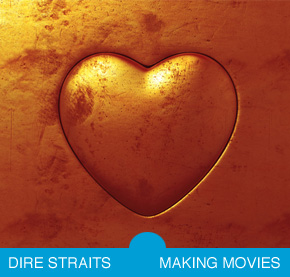 Impossible to choose just one great love song for Valentine's Day, but if I had to, this is it. Still great - an understated classic from my favorite band of all time. Press play and turn it up.
All I do is kiss you through the bars of a rhyme
Julie I'd do the stars with you any time.
By the way: if you listen to the big, grand live version with your eyes closed, the two lovers are reunited at the end. At least I always believed so, when I was fifteen listening alone in my headphones and that was what I needed to hear. I could hear them falling into each other's arms just before the song ended.
Maybe it's not there at all. It's not in the lyrics. Not in anything he says. It's subtle. Like all of Mark Knopfler's best secrets, this one's revealed in the music.
Listen to the live version here.